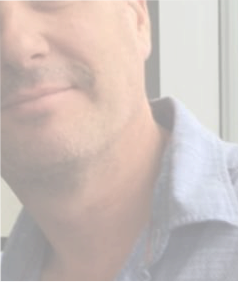 3209/1380 RENE-LEVESQUE
MONTREAL
QC
H3G0E4
JTURBURFIELD@YAHOO.CO.UK
SKYPE: JON.TURBURFIELD1
Tel: (+1) 438 334 9438
(+44) 1869 337 323

I offer a range of mentoring services for students and animators at all levels, with a free half hour assessment /feedback session with no commitments neccesary. Included with Animation feedback, I also offer tool training and general Maya Animation and plug in lessons.
Jon showed up one day at the Bournemouth NCCA where I study and started mentoring the animators. Immediately he was able to provide the most useful feedback I have had on my animations to date.When I sent him the blocking of my major project he replied with a shot by shot breakdown of extremely comprehensive feedback, this enabled me to take the animation to the next level.Receiving feedback from industry professionals, as useful as it is can also be quite hard to take.I have found that some of the professionals I have discussed my work with provide plenty of constructive criticism, but you rarely ever hear them say quite simply: 'well done, you have some awesome work here, keep pushing'! This is something that Jon is great for, he is honest and will provide the most useful and comprehensive feedback you could ask for, but will also give you the encouragement that you need to believe in yourself and keep pushing, which can be extremely hard to do sometimes in such a brutal industry." Cheers Jon! Chris Jones Christopher Jones (i7918244)
Having the opportunity of Jon mentoring me in the final year of university, have been the most beneficial thing in the whole degree. Jon's wealth of knowledge and eye to detail is staggering, his feedback is very detailed and it has definitely pushed my animation skills. His constructive advice has been invaluable to enhance and polish my animations. . He is a fantastic leader for the group of animators he is mentoring, always takes great interest in pushing us not only to make our animations better, but also to create the more believable performances. . As a young animator trying to break into the industry, his feedback and advice have been very inspiring and encouraging. On top of that he is always available, providing in many occasions daily feedback. Personally Jon is very nice and approachable and mostly, is obvious that he really enjoys mentoring and leading teams of animators. I have no doubt that every team he has lead, have similar thoughts about him.